speaking characters for education
Kids love animated characters! Using speaking characters in the classroom serves to enhance student engagement and lesson comprehension.
But it is not just kids. Corporations invest millions in creating product tutorials, internal training material (e.g. for sales & support teams) - and in almost all cases they are aware that a visible human speaker is essential to getting the material across.
Speaking characters can do the job just as well - and at the fraction of the cost of recording a live actor.
for teaching
educate, engage, enjoy!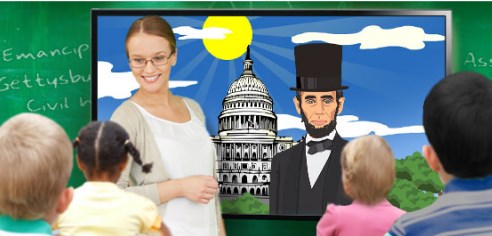 Under the Voki brand we offer a unique educational tool for teachers and students.

Voki can be used to enhance instruction & increase both engagement and lesson comprehension.

Voki can be used in class (for student work), by teachers as an animated presentation tool, for student assignments & projects, and as a virtual supervised animated discussion forum.
Want to know more?

Learn more at www.voki.com.
for training
a talking face makes all the difference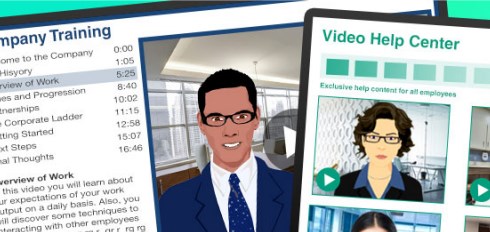 SitePal supports generating hi-res video clips of your speaking character. You can do so easily & repeatedly, using your own voice, a professional voice, or text-to-speech.

No need to shoot new video every time you need an update.

The generated videos can be incorporated in your own training videos and presentations. Green screen is supported for easy processing.
Want to know more?

For more info and a quote please send a note to sales@oddcast.com.